Where Innovation

Comes to Light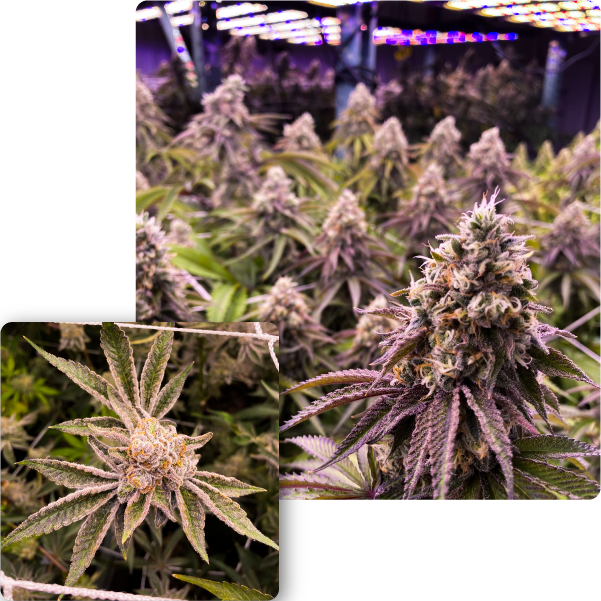 Our Story: Science First
Long before the launch of our first product, we invested heavily in expanding our understanding of the interaction between light and plants. After spending years developing our own cultivation methodology ('Close Proximity Cultivation'), we were the first lighting firm to purposefully expand the spectrum range of our products to go beyond the standard Photosynthetically Active Radiation (PAR) range (400-700nm) known at the time. Since then, the grow light industry has largely adopted our expanded PAR range in its product offerings.

As the pioneer in indoor cultivation technology, we invite you to join us as we continue our journey in expanding the boundaries of our collective understanding.
Application Specific
One size does not fit all. Working alongside with commercial cultivators, we have helped develop application-specific lighting solutions across the country. Whether you are looking to expand your current operations, venture into multi-tier cultivation, or explore the potential of greenhouse cultivation, we've got you covered.

To grow your cannabis operations easily we implement commercial grow room design plans. When these plans come to life your operation will benefit from:
Increase of Efficiency
Streamlined Facility Operations
Improved Light Distribution
Trigger Specific Plant Behaviors
Decreased Energy Usage
Cultivation Sustainability
Full Transparency:
No Inflated Numbers or Marketing Gimmicks
Agro Lighting is, and always will be, fully transparent, honest, and reliable. When other brands invent better ways to sell their products through inflated numbers and marketing gimmicks, we invent better solutions through science and technology. Talk to one of our experts to learn the difference by clicking the button below: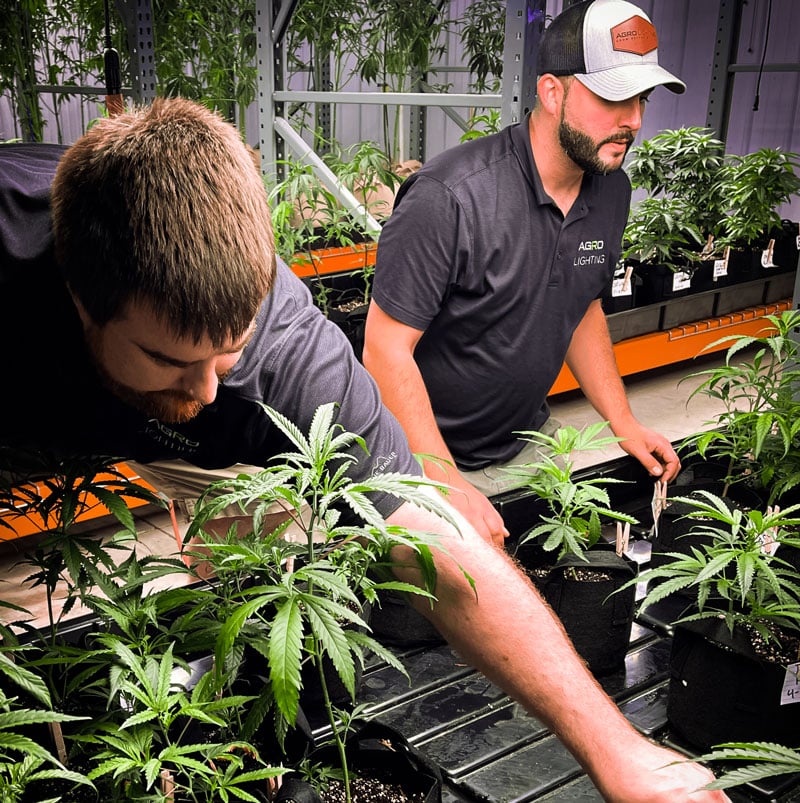 A Better Experience
We truly believe cultivation is a team sport. We also understand the challenges faced by operators.

Our diverse expertise, from cultivation to environmental engineering, allows us to work seamlessly with any leadership team and your technical vendors.

Discover our team's industry experience and how their unique skills can be an asset to your cultivation operation.
What Our
Clients


Are Saying

We pride ourselves on being the most customer-centric company in the world.
"Service After Sale!"
It's straightforward to work with Agro Lighting. They answer the phone with a positive attitude, get you the information you need, and are very transparent. Service after the sale is unmatched, and we troubleshoot any issues together, which gives me peace of mind. I wouldn't be growing this way if it wasn't for Agro Lighting.
"Getting the Fullest"
Upon learning we were building from the ground up, they asked if they could review our electric and water plans. Wow, we were surprised when they wanted to ensure we were getting the fullest from them AND the other companies. They took our floor plans and made what we thought would work to "this will work better."
"High Quality Buds and Service"
Agro lighting has been helping my team and I crush the game since hanging my first ABU 720s. Producing the multiple cup-winning trichome covered amazing flower that we're known for here in NY. Nate and Jordan have been amazing people to work with, we thank Agro and their team for all their support!